3 texture sets, 2 100x100 and 1 100x100 and 800x600 set. The first set was made for
colorfilter's Colour Textures Fun Challenge. Guess which colour I picked! :P I used to love eating Sour Peach Hearts when I was a kid but I haven't been able to find them any where for so long :(

Anyhoo, as usual - take, comment, credit if you wish and enjoy.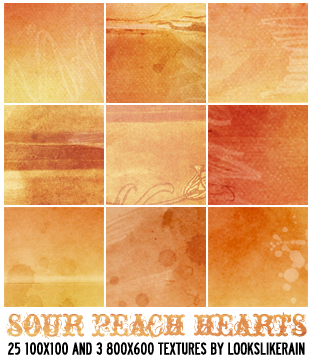 Download at DA
download at DA

download at DA


love sarah xox